Every day the media issues a barrage of stories about congressional investigations, executive orders, tax reform and federal indictments, and lawyers are in hot demand to give perspective and commentary on breaking news. However, it can be hard to break through the clutter.
Reporters want to speak to experts who can credibly and clearly explain the law behind current events, and they have thousands of candidates to choose from. You need to distinguish yourself from the pack in order to score a quote in a top media outlet.
These 6 tips can help an attorney be the one reporters call.
1. Anticipate The News
Once Bob Mueller handed down his indictments, attorneys with expertise on subjects ranging from white collar defense to federal plea negotiations were clamoring to speak to the media. However, political reporters tell us they had been planning these stories for months, and already had voluminous lists of potential experts ready to contact when the news broke.
Don't wait until the last minute to formulate a media plan. If you are an expert on tax law, for example, you have known for a while that the Republicans will be proposing legislation this month. Get your name and credentials out there before the bill comes up for vote so reporters can contact you while they are writing about it. If you are reading about it online, you are already too late.
2. Be an Expert
It's not enough to have an opinion and an Ivy League degree: you need to be specifically qualified to address the subject in question. Have you published on the subject, or spoken on a panel? Have you been quoted in media on the subject before? By sending members of the press a few links to your publications and news items, you establish yourself quickly as someone who can credibly talk about the subject.
Be specific in your field of expertise. Don't pitch yourself as an intellectual property lawyer – it's too general. If the FDA comes down with a decision about the definition of "organic," a lawyer with a strong background in food and beverage advertising and compliance will be more appealing than a general regulatory attorney.
If you have a firmly established niche practice, you can become the "go-to" lawyer whenever questions about that niche arise. This may not happen as frequently as stories about a broad category like "constitutional law," for example, but it will vastly reduce your competition.
3. Tweet – Often and with Purpose
Twitter is no longer just for the tech industry. As everyone from world leaders to local businesses adopt the service, it has increasingly become a useful mouthpiece for professionals across all fields.
Today, users can "tweet" up to 280 characters: double the amount they could when the service began in 2006. However, busy professionals can make the most of their time on Twitter by going beyond just text. Tweets that include links, images, and even video are more effective at catching people's attention as they scroll through their crowded Twitter feeds.
Here's an example of a "rich tweet" that embeds an image as well as text. Notice how it takes up more than double the space that a text tweet does. For this reason, tweets that include images receive 150% more user interaction than tweets without. Twitter will resize your images the best it can, but this feature works best with a 16:9 ratio.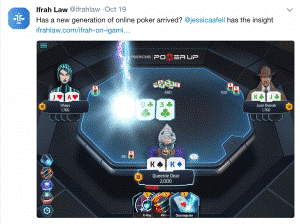 Twitter is also an excellent place to interact with journalists as an expert in their industry. Oftentimes, reporters will even request that experts on certain subjects contact them for assistance with an article, so it's vital to follow the reporters who cover your industry.
If a reporter is writing on a subject on which you feel qualified to comment, follow him or her on Twitter and engage directly. Don't be reluctant to say, "I'm an expert and I wrote the treatise on this subject. Call me!" On this platform especially, your willingness to connect will be welcomed.
4. Be Different. Take a Stand.
Reporters need a range of opinions. If media coverage is speculating that a high profile defendant will be exonerated but you disagree, tell them so! Be forceful and clear with your opinion.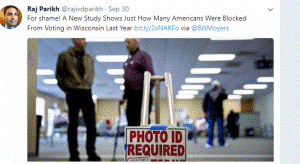 Lawyers tend to hedge: they are skilled at statements which allow for different interpretations. This equivocacy may work in the courtroom but it will not serve you well in media pitches: take a stand and stand by it. Media appreciates a strong and distinctive point of view.
5. Understand the local angle.
You may be the nation's foremost expert on energy law, but if the case is taking place in California and you practice in Washington, DC, a reporter will likely prefer to speak to a lawyer on the West Coast. Or a reporter might rather speak to a source located where his paper's readers reside, even if the case in question is taking place elsewhere.
All news is local, and reporters want to see a nexus between you and the topic on which you want to comment. If there is no geographic connection, you need to draw a clear parallel to your experience:  for example, cite a case where you defended a company on identical charges in similar circumstances.
6. Respond Quickly.
If you reach out to a reporter and they contact you, do not wait until the end of the day to respond: they will already be on to the next name on their list. Even taking time to wordsmith a carefully crafted statement is too long to delay.
Prepare your comments before you pitch, so you can fire them off immediately if you succeed in piquing their interest.
Media Placement for Attorneys: Be Proactive, Opinionated, and Fast
With such heightened media interest in the legal and government process right now, attorneys can provide valuable perspective on the news while at the same time raising their profiles amongst key audiences.