WEBSITE | STATE AG REPORT BY COZEN O'CONNOR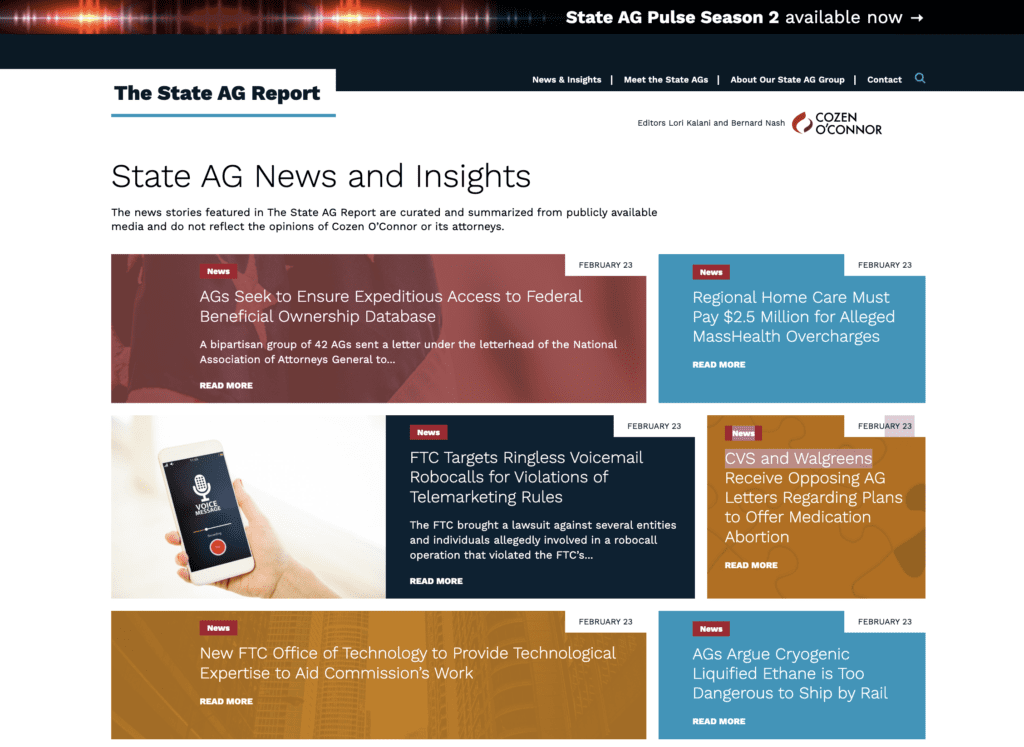 THE DEFINITIVE RESOURCE FOR ALL THINGS STATE AG
Cozen O'Connor's premier State Attorney General practice — the only Chambers Band 1 practice in this cutting-edge area — operated two information-rich blog sites for a number of years. Knapp combined those two legacy sites into the new State AG Report, creating an information rich, highly intuitive, and well indexed site that was named Burton Award Law Blog of the Year.
The hero area showcases most recent news content that is updated weekly.
INTERACTIVE MAP
The State AG Report is the web's most up to date source of deep information on State Attorneys General from all 50 states. The homepage interactive map provides at-a-glance highlights, while enticing visitors into deeper content within the site.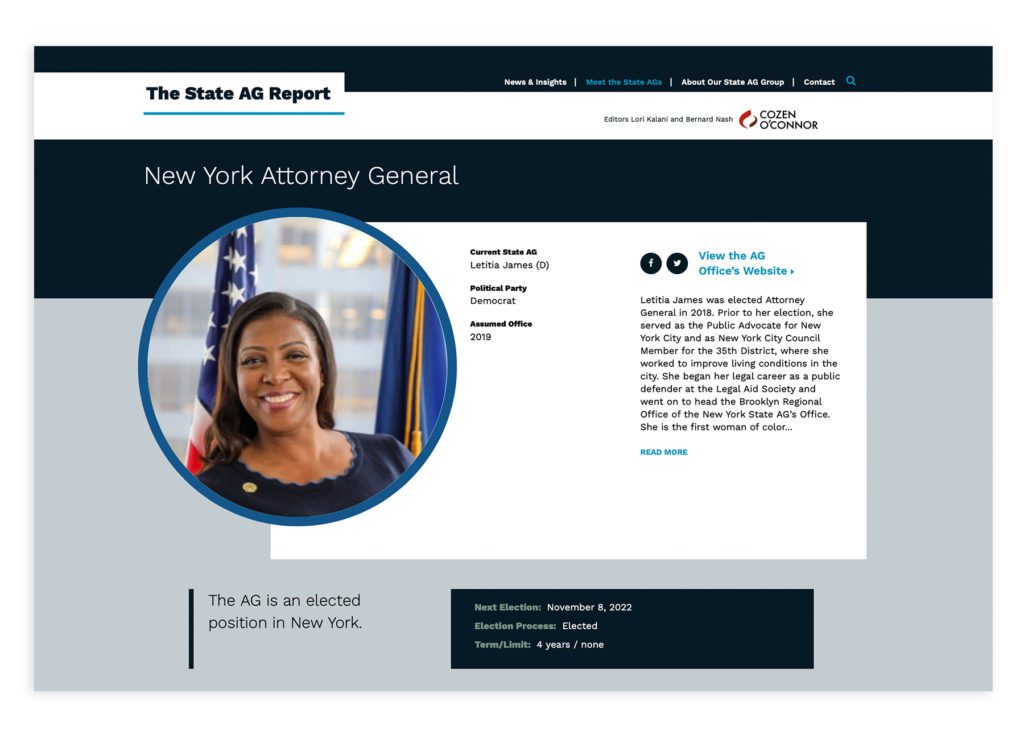 PROFILES IN POWER
The State AG Report includes current and information-rich landing pages for each of the 50 State Attorneys General. Easily and in some cases automatically, updated information includes biographies, re-election, political affiliation, current news coverage, and litigation information.
CUSTOM ELECTION TRACKER FUNCTIONALITY
During each AG's election year, an election tracker module appears on their landing page; this content automatically disappears after the election is over.