BRAND STRATEGY | THE TRIAL NETWORK
Initially called "The Network of Trial Law Firms," the client commissioned a complete branding refresh for the client beginning with a new name. Knapp Marketing helped them land on this short, simple, and memorable option. We also developed a new logo and branding evocative of the group's community aspect. The interlinking squares subtly reference the powerful connections within the network itself—not only of the strong relationships between the law firm members of the group, but the meaningful interrelationships between the lawyers and their in-house counsel clients who also attend the educational events that this group puts on.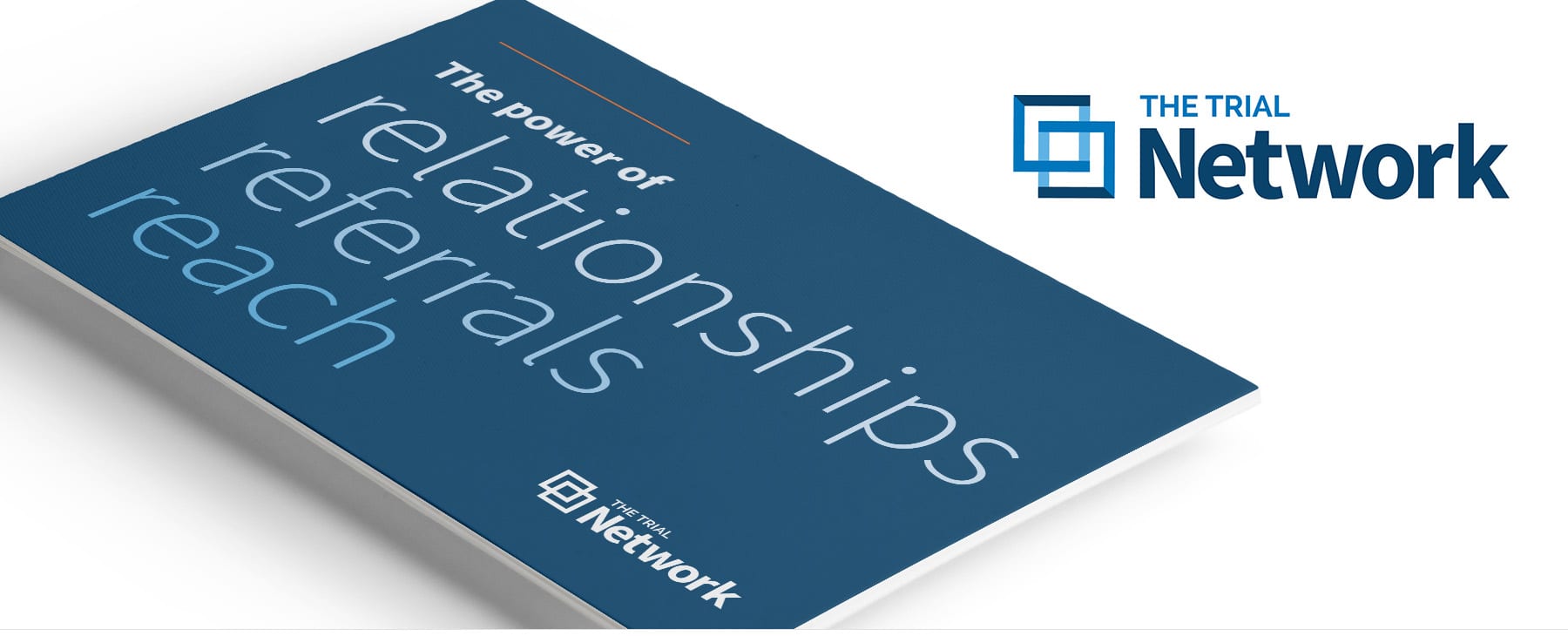 Equally representative of the group's mission to connect lawyers all over the country is the new tagline that Knapp Marketing developed to coincide with the title: "The Power of Relationships, Referral, and Reach." This tagline takes center stage in the animation on the Trial Network's redesigned website, emphasizing the unique power of the group to foster connections.

Further down, the interactive map visually conveys the depth and breadth of this community.
Since the Trial Network is a relationship-based organization, Knapp Marketing developed the branding and visuals with messages of community and connection in mind. From the central animation to the custom imagery selected for event pages, we purposefully set out to highlight the group's diverse roster of member firms.

Events are at the heart of the Trial Network, which means it was especially important to us to showcase the group's calendar. Standout imagery on the event pages delivers a consistent message of the high-level professionalism visitors can expect to encounter at any Trial Network event, no matter where it is held.