WEBSITE | IDEA GROWTH

Our law firm client had a niche practice in online gaming — and a strong belief that online gaming would eventually be a regulated industry across the United States. As part of the firm's long-term plan, we helped to develop an association of companies who favored a regulated online betting market in the U.S.
The resulting trade association, iDEA Growth (iDevelopment and Economic Association), was launched in 2016. In May of 2018, The U.S. Supreme Court struck down PASPA (The Professional and Amateur Sports Protection Act), paving the way for states to legalize sports betting, invigorating the online gaming market as a whole.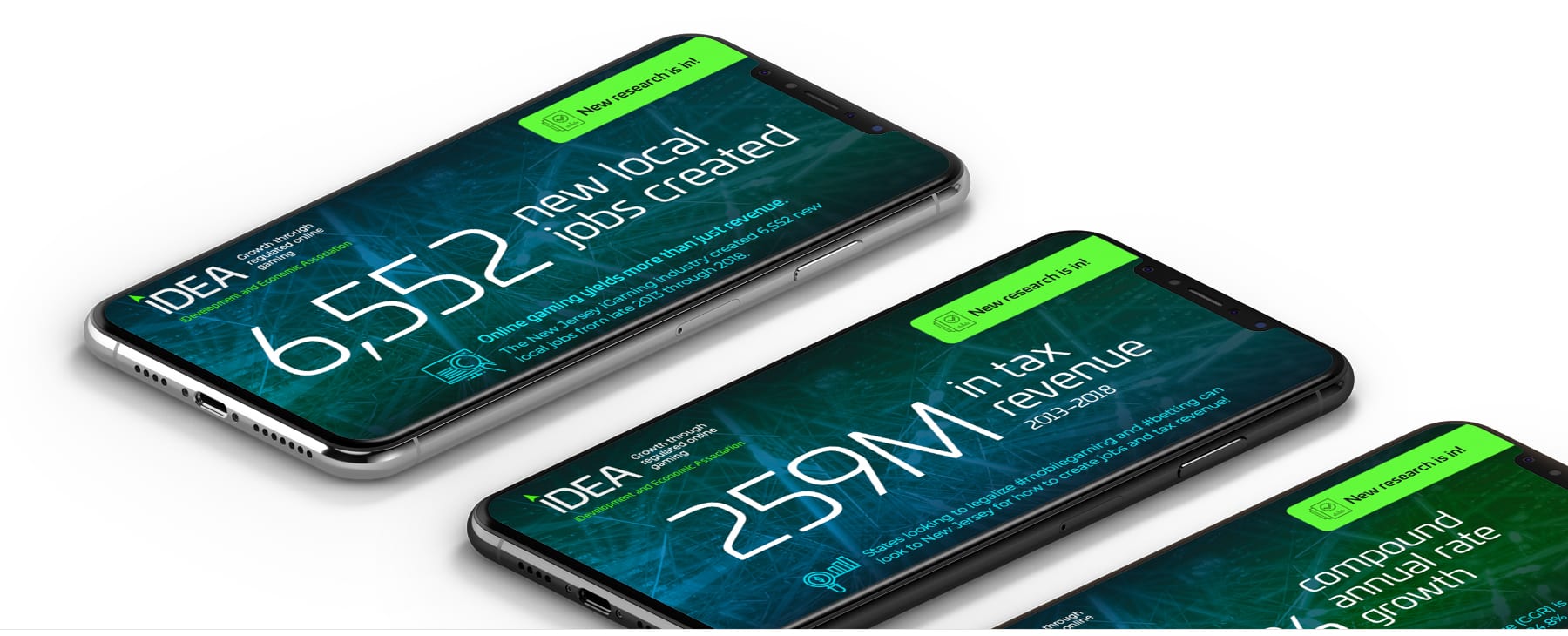 Knapp Marketing was intimately involved in the development and growth of iDEA. Our work on behalf of the association includes:
Marketing strategy and implementation
Messaging
Online presence, content and SEO
Member recruitment and member relations
Oversight of a national PR firm and multiple lobbying firms
The website attracts industry visitors from around the world by showcasing iDEA's proprietary research, publishing a daily roundup of key media coverage, and maintaining up-to-the-minute state bill trackers.
Today the association boasts 25 member companies around the world who provide the technology, payment processing and game design including Draftkings, The Stars Group, and Golden Nugget. An established 501c6, iDEA is recognized by media, legislators, and regulators across the United States.