WEBSITE | SIVE PAGET & RIESEL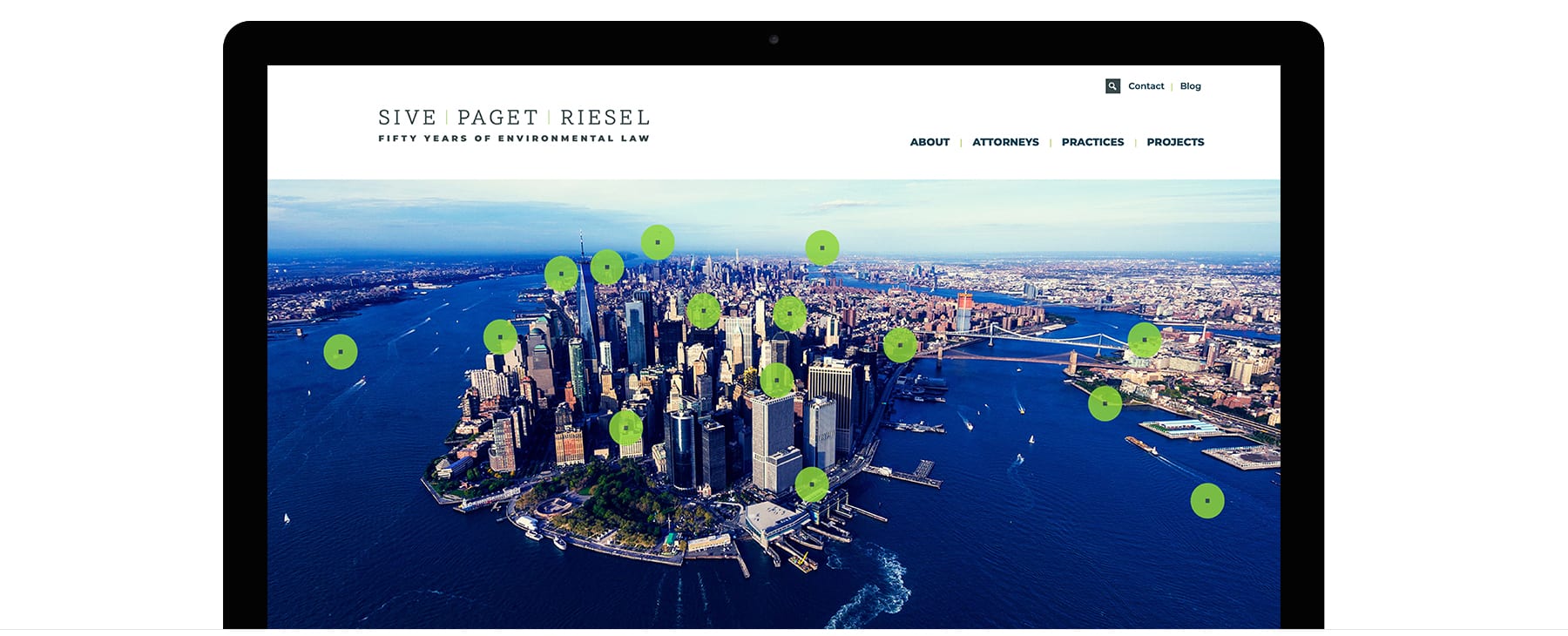 One of our nation's first environmental law firms, Sive, Paget & Riesel was established over 50 years ago as a champion of energy, environment and land-use projects. SPR's projects span the nation, as demonstrated on an interactive projects page, but the firm is best known for their role in most of Manhattan's landmark projects over the past half century.

INTERACTIVE MAP
To honor the firm's unique accomplishments and give website visitors a sense of the breadth of the firm's impact on New York city's built and natural environment, the new interactive hero area invites visitors to engage and explore. This aerial photo of Manhattan and beyond invites the visitor to experience the breadth and depth of the Sive, Paget, & Riesel's impact on New York City and her boroughs.
ATTORNEY BIOS
The firm and a number of its attorneys are Chambers USA ranked and their expertise is reflected in the robust attorney microsites, practice areas, and process sections of the website. The new site's responsive design is highly optimized for search engines and mobile platforms.
With leaf green accents and a slim, serif font, we reference Sive, Paget & Riesel's environmentally-friendly roots and modern, forward-thinking trajectory. The result is a website that reflects the firm's storied past and will grow with them into the future.